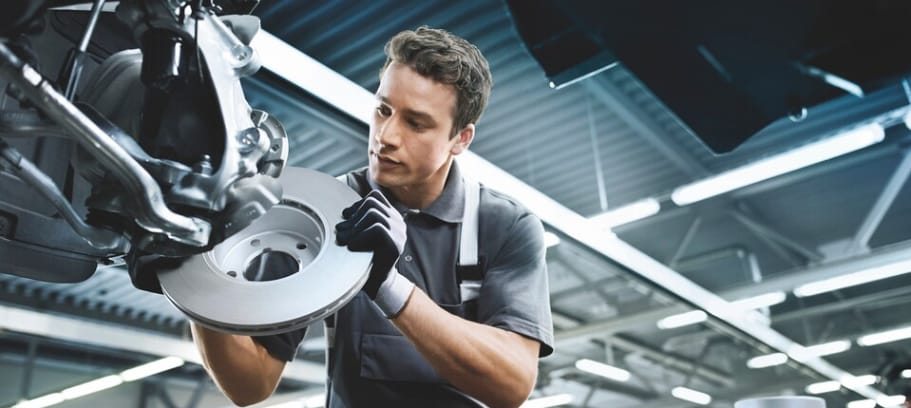 Knowing When Your BMW Brakes Need to Be Inspected or Replaced
The experts at our dealership want to keep you feeling confident in the vehicle that you are driving. Our service center offers you an appointment for anything that you might need, which includes brake inspections and replacements. It might be hard to pinpoint when you need new brakes because they are not on a set schedule like oil changes or tire rotations, but it depends more on your driving habits. Our expert service team is here to give you all the information that you will need, keeping such an important part of your BMW performing exactly how it will need.
Paying Attention to Your Brakes
There are many things that you can pay attention to when it comes to seeing if your BMW will need work on its brakes. The clear signs of a BMW needing brakes includes a grinding noise when you press on the brakes, a slow response when you brake, a harsh smell after applying the brakes, and any dashboard lights. If you notice any of this, you should bring your vehicle to our dealership soon so that we can have a look.
We are happy to test the performance of your brakes and to inspect them so that we can help you decide if you should be replacing your brakes. BMW models are known for their exciting performance and driving experience, and properly functioning brakes will ensure you continue to get that.
How Our Charlotte BMW Experts Can Help Your Brakes
Our service center can offer all the work that you might need to help your BMW continue to drive its best for years to come. All you need to do is take the short trip to our Charlotte, NC BMW dealership so that we can get you moving towards a vehicle that will suit all the needs of your life.
We can help you see what the BMW Performance Brake Kits can do for your brakes and their performance, also helping you see how to properly care for your brakes throughout the time of your ownership.
Hours
Monday

9:00AM-7:00PM

Tuesday

9:00AM-7:00PM

Wednesday

9:00AM-7:00PM

Thursday

9:00AM-7:00PM

Friday

9:00AM-7:00PM

Saturday

9:00AM-5:00PM

Sunday

Closed