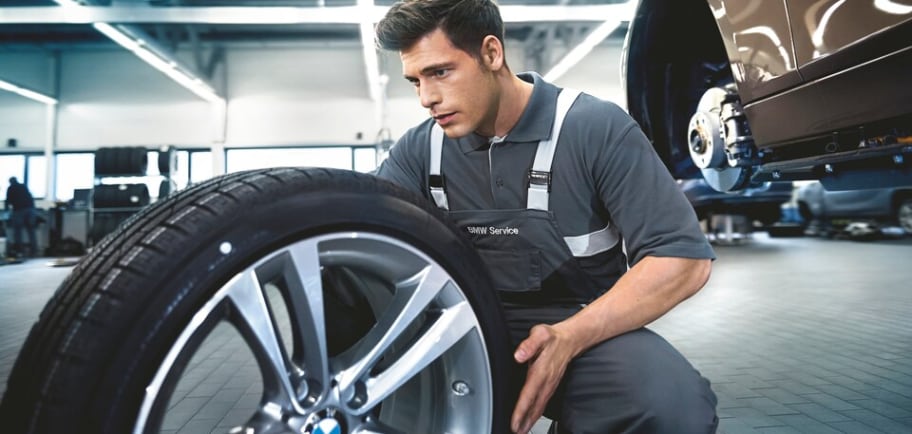 Finding Tires for Your BMW at Our BMW Dealership
You might feel overwhelmed when it comes to finding tires that are right for your lifestyle but coming to our Charlotte, NC dealership will help simplify your search. Our team of experts will be able to pair you with a set of tires that will be perfect for your BMW model. Having the right tires in their best condition will help ensure you are getting the best performance and are staying safe by having the best traction wherever you drive.


Finding and Caring for Tires
There are several different types of tires that you can choose from, including summer tires, performance tires, all-season tires, and winter/snow tires so that we can cover any of your needs.
Our BMW experts can find the perfect size of tire that can be equipped on your vehicle. Tires provide everything that will give the best driving experience, but they wear down as you drive on them. Stopping time, turning control, and maintaining traction are just a few of the jobs that your tires have, and neglecting them can cause serious concerns for your safety and the safety of those around you. Our team is here to help make sure you can always care for your vehicle.
Visit Our Dealership to Learn More About Getting Tires for Your BMW
We encourage drivers to visit our dealership so that we can answer your questions and help you see which tires will be perfect for the BMW vehicle that you have in your life. Our website allows for you to easily schedule a time to come to our dealership so that our team can inspect your tires and see if they need to be replaced. If they do need to be replaced, we can suggest some that will be among the most dependable for your time behind the wheel.
Hours
Monday

9:00AM-7:00PM

Tuesday

9:00AM-7:00PM

Wednesday

9:00AM-7:00PM

Thursday

9:00AM-7:00PM

Friday

9:00AM-7:00PM

Saturday

9:00AM-5:00PM

Sunday

Closed