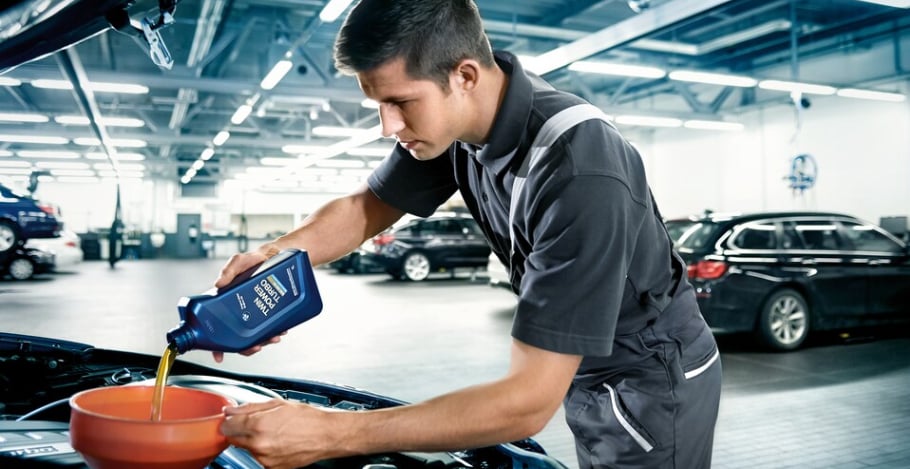 Scheduling an Oil Change for Your BMW in South Charlotte, NC
Many drivers don't know how essential oil is for their vehicle, but it is what keeps your engine running its best for your time behind the wheel. Our team wants to help you with everything that you could need for your time behind the wheel. We can help you know how often you should be getting an oil change and can ensure you are getting the OEM parts that you can rely on during any service appointment that you need scheduled.
Does My BMW Really Need an Oil Change?
BMW is world-renowned for being the premier performance luxury vehicle on the market. There's an exhilarating feeling that comes every time you get in the driver's seat. And that's by design. Whether you drive a BMW X3 or a BMW 3 Series, our engineers designed your BMW SUV or car to drive like no other vehicle on the road, with intricate moving parts that seamlessly churn when you start the ignition. However, to keep them churning seamlessly, they need a little help. Enter oil
When engine oil is new and clean, it is a sort of pale yellow. As you drive your BMW, this oil is pushed throughout the engine, making sure friction is at a minimum. But after time, the oil starts to get dirty and turn black: the color you probably associate with engine oil. With that dirt, more friction occurs and the engine has a harder time running. That's why oil changes are necessary, and if you are really in tune with the vehicle, you'll be able to feel the difference every time it's changed.
How Often Do I Need to Get My Oil Changed in BMW?
Ignoring your engine oil can harm your engine and will make your performance suffer. But how often do you need to change the oil on a BMW? The old adage of getting an oil change every 3,000 miles is a little outdated. With updated engines and more advanced engine oil, you can get away with changing your oil every 7,500 to 10,000 miles, depending on your driving habits. If you tend to put your engine to work everyday, you may need to get an oil change more frequently than if you have a relatively light, city commute.
Where Should I Get My BMW Oil Change Done?
Choosing our dealership will provide you with high-quality and dependable oil like Original BMW Engine Oil, making for a dependable performance whenever you get into the driver's seat. Choosing high-quality engine oil keeps your vehicle driving efficiently, protects your engine, and keeps your engine cleaner to ensure the best performance, which is why we want you to bring your vehicle to us whenever it needs any servicing, oil changes included. When you are looking to see where to get your BMW oil changed, remember that our team wants to help you enjoy every minute that you are behind the wheel of your BMW car or SAV.
Visit Our Dealership to See What Our Team Can Offer
At Hendrick BMW Certified Pre-Owned South Charlotte, we are always happy to answer your questions and to help you get the best performance from your BMW model. When it comes to any service appointment, which includes something as simple as an oil change, we want our service center to be the first that you consider. With access to genuine BMW parts and a team of technicians who are experienced with caring for BMW models, you won't want to bring your vehicle to any other Charlotte, NC service center.
Hours
Monday

9:00AM-7:00PM

Tuesday

9:00AM-7:00PM

Wednesday

9:00AM-7:00PM

Thursday

9:00AM-7:00PM

Friday

9:00AM-7:00PM

Saturday

9:00AM-5:00PM

Sunday

Closed