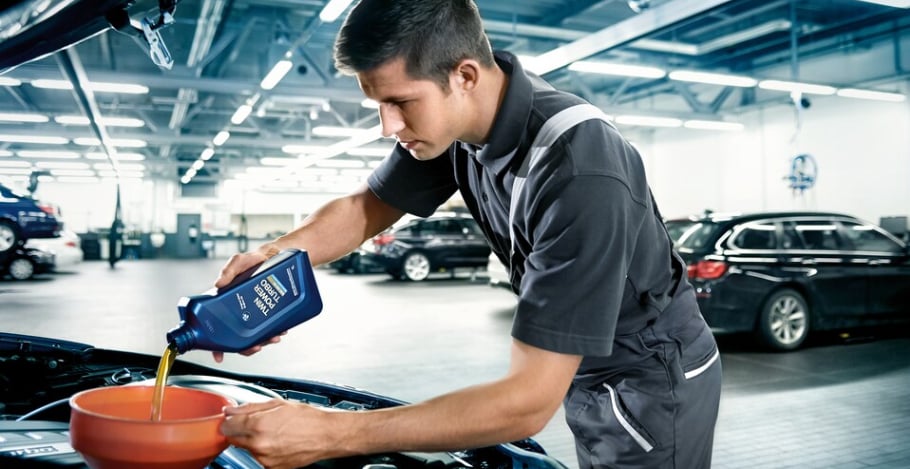 Scheduling an Oil Change for Your BMW in Charlotte, NC
Many drivers don't know how essential oil is for their vehicle, but it is what keeps your engine running its best for your time behind the wheel. Our team wants to help you with everything that you could need for your time behind the wheel. We can help you know how often you should be getting an oil change and can ensure you are getting the OEM parts that you can rely on during any service appointment that you need scheduled.
Why You Should Get Frequent Oil Changes
Choosing our dealership will provide you with high-quality and dependable oil like Original BMW Engine Oil, making for a dependable performance whenever you get into the driver's seat. Choosing high-quality engine oil keeps your vehicle driving efficiently, protects your engine, and keeps your engine cleaner to ensure the best performance, which is why we want you to bring your vehicle to us whenever it needs any servicing, oil changes included.
Ignoring your engine oil can harm your engine and will make your performance suffer. When you are looking to see where to get your oil changed, remember that our team wants to help you enjoy every minute that you are behind the wheel of your BMW car or SAV.
Visit Our Dealership to See What Our Team Can Offer
We are always happy to answer your questions and to help you get the best performance from your BMW model. When it comes to any service appointment, which includes something as simple as an oil change, we want our service center to be the first that you consider. With access to OEM parts and a team of technicians who are experienced with caring for BMW models, you won't want to bring your vehicle to any other Charlotte, NC service center.
Hours
Monday

9:00 AM - 7:00 PM

Tuesday

9:00 AM - 7:00 PM

Wednesday

9:00 AM - 7:00 PM

Thursday

9:00 AM - 7:00 PM

Friday

9:00 AM - 7:00 PM

Saturday

9:00 AM - 5:00 PM

Sunday

Closed