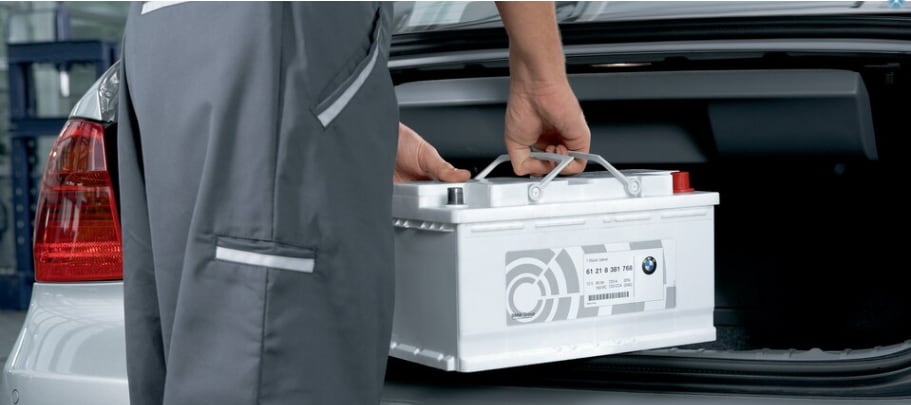 Caring for Your Battery and Knowing When to Replace It
There is a lot of mystery surrounding car batteries for drivers, but our Charlotte, NC dealership wants to demystify such a vital component of your vehicle. We want to give you the answers to some of the most common questions about your battery, helping you find all the information that you will need at our BMW dealership.
Common Questions About BMW Batteries
Our experts want to give you an insight into your battery, but, if you are looking for a more detailed answer, you are always welcome to contact our team or visit our dealership to get the answers that you need.
How long does a battery last? Car batteries usually last for somewhere between three and five years, but we usually recommend replacing somewhere closer to three so that you don't get left with a dead battery.
How do I know if my battery is dying? Your battery can show signs that it is on its way out, which include corrosion around the terminals, dim lights, a slow crank when you use the ignition, or needing multiple tries to turn your car on.
What shortens the life of my battery? Batteries get drained by taking short drives, leaving electronics on, and by sitting off for a long time in cold weather.
We are always happy to visually inspect your battery and can test it to ensure your BMW will always perform its best. Your car battery is an important aspect of your vehicle, and we will work with you to make it clear that you are getting into a model that will always perform its best.
Visit Our Charlotte BMW Dealership with Any Questions
We look forward to getting you into a BMW that will suit all the needs of your life, which includes keeping your battery in the best condition for your time behind the wheel. Our service experts will work with you to keep your BMW running its best, and we look forward to helping you keep your battery in its best condition throughout your time of ownership.
Hours
Monday

9:00AM-7:00PM

Tuesday

9:00AM-7:00PM

Wednesday

9:00AM-7:00PM

Thursday

9:00AM-7:00PM

Friday

9:00AM-7:00PM

Saturday

9:00AM-5:00PM

Sunday

Closed